Phannapha Banlang
Co-Founder & Creative Director, Thailand
" Work hard in silence let success make the noise. "
Nathan Martin
Co-Founder & Client Director, Australia
" Design is not just what it looks like and feels like. Design is how it works by creating a simplistic user experience. "
Nicolas Chueca
Google Ads Consultant
" Google Ads, Facebook Ads, SEO "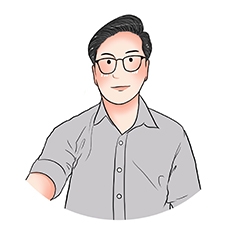 Sakchai Suesirithamrong
Chief Programmer
" Web Programmer, PHP, Javascript, CSS, HTML, jQuery skills "
Nateephaj Chodthummasorn
Project Manager
" Being busy and being productive are two different things. "
Pornchai Leakdee
Web Programmer
" Web Programmer, Opencart, PHP, Javascript, CSS, HTML, jQuery skills "
Anupon chinjaloensub
Graphic Designer
" UI UX Designer, Tool for create UI and wireframe (my skill) Sketch app, figma, invision studio, affinity photo, affinity designer, photoshop, illustrator Coding, html, css, javascript basic "
Anucha Kimali
Graphic Designer
" Graphic Design, Web Programmer, Opencart, PHP, Javascript, CSS, HTML, jQuery skills "
Parisa Maneekhao
Web Developer
" HTML, CSS, Javasripts, Wordpress, Photoshop "
Atthapan Wannakham
Web Programmer
" Web Programmer, CSS, HTML, jQuery, PHP, Javascript, Framework IC, Yii, NodeJS "
Kittipop sappong
Graphic Design
" Graphic Design, Web Programmer, Opencart, PHP, Javascript, CSS, HTML, jQuery skills "
Jordy Roelofs
Digital Artist
" Digital Artist & Art Director from The Netherlands. Self-taught artist, specializing his skills in Photoshop since 2004. Working freelance for the Entertainment & Music industry since 2009. Software expertise includes: Adobe Photoshop, After Effects, Illustrator and Maxon Cinema 4D. "
Apisit Juanplod
Graphic Designer
" Photoshop, Illustrator, HTML, CSS, Javascript "
Nilan Reungtaisong
Graphic Designer
" Photoshop CC, Illustrator CC, Indesign, iMovie, Keynote, Flash Animation "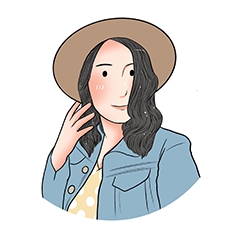 Rita Yakovleva
Artist, illustrator
" Digital artist, Photoshop CC, Adobe Illustrator, Procreate app "
Cooper
CHO - Chief Happiness Officer
" "